Be nice to fat people. lol.
Zombie Acorn
May 6, 10:12 AM
I'm sorry, but no they weren't. People have very short memories and they forgot that the Conservatives really have a much more extreme right view on things. All they remember is what has been going on during these minority Conservative governments, which was a very muted version of what the Conservatives are all about/aboot. You weren't living in Canada prior to their first minority government (IIRC, you moved there sometime last year), so I don't really think you can have a true feel for what was going on back then. Reading stuff online now doesn't really give you a sense for what was up back then either. I was living there during that time, and I remember.

The Conservatives decided to tone down their platform in order to gain power. This was their strategy (and IMO, not a very honest one). They maintained that toned down platform during their minority governments because they knew full well that if they attempted to make and major policy changes, the government would fall. They were very patient, and they were waiting for this: a majority government so that they could do what they want.



All of the small businesses? Every single one? Did you go around and poll them? Did they all mark their door-frames in blood or something? Surely some (or even one) of them voted Liberal/PC/NDP/Green. Toronto isn't much of a Conservative stronghold.......

284308
Blue= Conservative
Red= Liberal
Orange= NDP
(obviously, these are the colors of the winners. It doesn't mean that every single person in each riding voted for the winning party)

I said all the small businesses I knew. As in personally frequent/know the owners. Prices and taxes are already high enough, the last thing I want to see is a 5 percent hike on corps who are going to simply shrug the cost down the line. The revenue obtained just isn't worth the impact it would have on the economy. I think there is a general sense of belt tightening due to the recession, and that is what many of the conservatives are promising (save a few fighter jets).

Many of the voters in my area (older portuguese/Italians) are just looking to pad their wallets and go with whatever candidate promises them more candy. In fact there are quite a few people on government pension who have never worked a day in their life, why not get more free money?
---
on the fat people lol
Of course they don't. Most of them probably just want to be involved in the commotion, so they can put their hand up and say "yeah, I downloaded that track, suck it Cowell!"

Yeah, I'm sure millionaire Cowell really cares. Whoever was the poor winner of the X-factor will be used and spat out by him regardless if he gets to no1 or not.

Simon is an interesting character. He seems to have profited greatly off humiliating people on live television and has a unique position of capturing the attention of people on television, but also the airwaves.

Yeah that just about sums it up.
My only gripe that in in a normal year you need to sell 170,000-250,000 records to get Christmas number one, the X-factor single has already passed this mark so unfortunately it looks like more people have been buying it to prevent Rage winning. So Cowell wins either way, no such thing as bad publicity.

Incidentally, I'm not savvy with reality TV (I prefer reality) or FaceSpace Books, I heard Zane Lowe play the song about a week ago and thought, what a classic, I haven't heard that for years and went out and downloaded it. I don't agree with the people saying it's not a good song, in 1992 Tom Morello's guitar playing was groundbreaking and the lyrics ideally suit this chart battle.

But to paraphrase another Rage song, you can't rebel by buying something.
---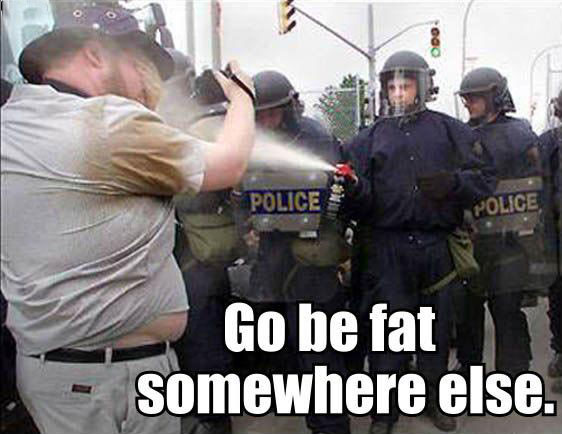 Had to post this lol,
redeye be
Jun 25, 05:11 AM
Like have the 24 hr average on the main section, because this is what I look at when I look at our team.
That's what the 'details' are for. I don't want to clutter the widget with to much information, unless you ask for it by expanding it.
If a lot of people would like this i would be forced to implement though ;).
Also a way to see the graphs would be great, but that might be a problem.
I have been playing with this though from the beginning, there are some issues.
First, and most important: EOC might not like this, they still like getting hits on their webpage. I really don't want to piss them off since they are the ones providing the info.
Second: A log would have to be kept with all data, for the desired period of time. For this to work the widget would have to be able to download the xml file every 3 hours, making the graphs useless when you miss an update.
Maybe in the future, when somebody donates a server to host our own stats... :rolleyes:
By the way, if you ever need some help, don't be afraid to give me a shout
I'll keep that in mind, thx! What are you good at? ;)

For now, the biggest support anyone can give me is using the widget, keeping this thread alive and spreading the word (maybe even signature wise like some people do).
---
fat people falling over.
Not really sure of the point of push as emails come through about facebook activity anyway.....

Contacts sync is an awesome idea though! Just did it and it downloads the photos and puts a link to the facebook page in each contact....

It doesn't mess up your contacts at all!
---
more...
Please, fat people can be size
thejadedmonkey
Nov 17, 03:24 PM
I think this kid is great, I hope he puts up the good fight!
---
people carryier lol
well apple did do some stuff about osx86project.

But anyway it would be nearly impossibly to track and go after someone with the semi widely distributed wwdc beta as people are allowed to install it on laptops for one so that right there leads to a multitude of different ip's from just going from hotspot to hotspot and two I can't imagine apple had people write down their ip's when they signed up for wwdc and many times you do have a changing ip so that whole argument is out the window.

Now if apple really wanted to go after the leakers they could have made it all download based and embedded a serial number in the download corresponding to the adc membership and a counter appended to the end. Then when they saw multiple copies getting the update all with the same serial number then they could go after the originating adc membership holder. But otherwise they cannot track you based on your IP thats just foolish to think as they can't determine legal copy from illegal copy.

For the record I do not have it but I wouldn't feel worried about getting it.
---
more...
funny-fat-gigantic08
This couldn't come soon enough. I was expecting this update 7/12/2010
---
Really Fat People Funny. of
oldschool
Sep 13, 12:22 PM
i'm a jerk
---
more...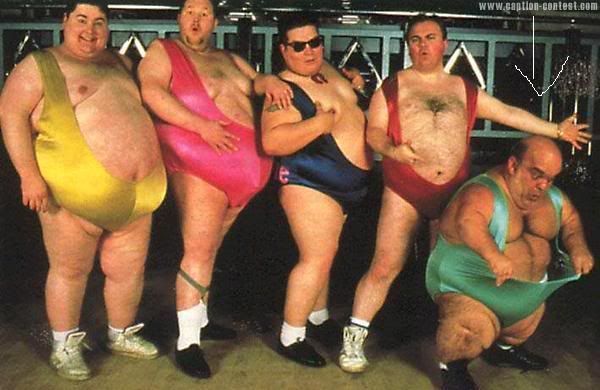 LOL thank you for they eye
Thatisme, please read this, and read it CAREFULLY...…


These are the complete comments to all your relevant posts:


"To the previous post about focal lengths, the difference in perceived focal length comes into account when you factor in the 1.6 cropped sensor. Since the sensor is physically smaller than a Full Frame or 1.3 crop sensor, it is essentially taking the image from the center portion of the lens.

So, you WILL get different focal lengths from 2 identically marked lenses where one is an EF-S lens and the other is an EF lens."

--INCORRECT on the same body you will get the EXACT same image

"Nikon also created a FULL FRame camera a while back that also had the ability to create a "cropped" image to increase it's rate of capture to achieve results in FPS that were similar to canon's 1D series bodies. Effectively if it captured less pixels per image, it could do so faster."

-- ALL Nikon Cameras can use ALL Nikon made lenses. And no, that wasn't the main reason to do that.

"YOU WILL GET DIFFERENT IMAGES IF YOU USE A 200mm EF Lens on a 7D (APS-C) and a 200mm EF-S lens on that same camera due to the FOVCF. on the EF lens, the 200mm assumes you are using the ENTIRE image circle of the lens, which you are not. You ARE using the ENTIRE image circle on the EF-S lens, which is a True 200mm for that camera. You have to use the ENTIRE image circle to get a true measure of the focal length. when you use only a portion of that image circle, you have to apply the FOVCF to get the EFFECTIVE focal length."

-- This is pulled out of you mind because it does not make sense at ALL and is so incorrect it's not even funny.. the lens is NOT adjusted to the focal length.. the length is the same.. the EFFECTIVE focal length (or Field of VIEW) comes from the sensor.. NOT the lens!!!

"ok. this is getting comical.

From your post, blasting me....

A canon 55-200 EF-s and a 70-200L lens at 200mm on a canon 7D will produce the exact same image...the same as if you would mount both lenses on a full frame body and crop the image by 1.6"

-- NO YOU WONT!!! what are you? a troll that needs feeding??

I compared BOTH lenses mounted on a 7d to BOTH lenses mounted on a 5d… if you crop the BOTH images from a 5d you have the same as BOTH from a 7d..
If you take BOTH shots from a 7d .. they are the SAME.. and they are the same if you shoot them both on a 5d..


GET
IT
IN
YOUR
BRAIN!

THE SENSOR MATTERS!!! NOT THE LENS..


geezz….
---
fat people trying to be cool
I'm sure that this works for a lot of people, but not me.

I travel frequently in the Adirondacks where there NO AT&T service, not even Edge. The whole concept of the ADK region is for it to remain pristine forest and mountain, unspoiled by cell towers. That concept isn't going to change without a NYS Constitutional Amendment, and that is not going to happen in our lifetime.

I think the whole point of having GPS on the iPhone is to be able to get maps as needed. Garmin is missed the boat.
---
more...
thin people Lol+fat+person
Mr. Gates
Apr 12, 10:01 PM
That's too bad,...the CDMA antenna has a problem.

Many Un happy campers.
---
funny fat people cartoons.
thesmileman
Mar 11, 09:52 AM
About 20 people at Stonebriar
---
more...
Some elderly people look
Hopefully, it'll be 4 years, then the Canadian public will re-elect someone who can perhaps try to restore Canada to where it was..
---
Sorry it#39;s not very good quality, I#39;ve never made a compilation video before lol. If anyone Fat People Failing
I find it sad that some people know the freakin actor's names of the Apple ads.......
---
more...
Fat People Pregnant.
I believe the Consumerist will be more than willing to hype incorrect information it has received from an uninformed rep if it means increased site traffic, especially if it furthers the aim of hyping up a theme that's en vogue right now. It's a blog with a business interests and it receives revenue based on traffic, and that means it, like any other blog with business interests, has an agenda to pursue.

So like every other "news" source on the internet, I take what I read with a grain of salt.

Surely you must have proof of them using sensationalism (such as TechCrunch) rather than siding with the telcos who consistently lie and overcharge for services like SMS? As far as I know The Consumerist has been around for years blogging about consumers rights and unlike AT&T who Astroturfs against net neutrality.
---
people hate fat person
yeah I can see his point.
However there will be efforts to make it like a pc through accessorizing the device

Well said and that is a good thing, but at least not when it comes to UI. That is where to me Windows fails every time. :rolleyes:
---
more...
And
""They're going to see it all eventually so who cares how they get it." Which seemed to be about web content, said the tipster."

How can that be interpreted about web content ? :confused:

I think they were actually talking about downloading the Britney Spears sex tape from Bit Torrent.
---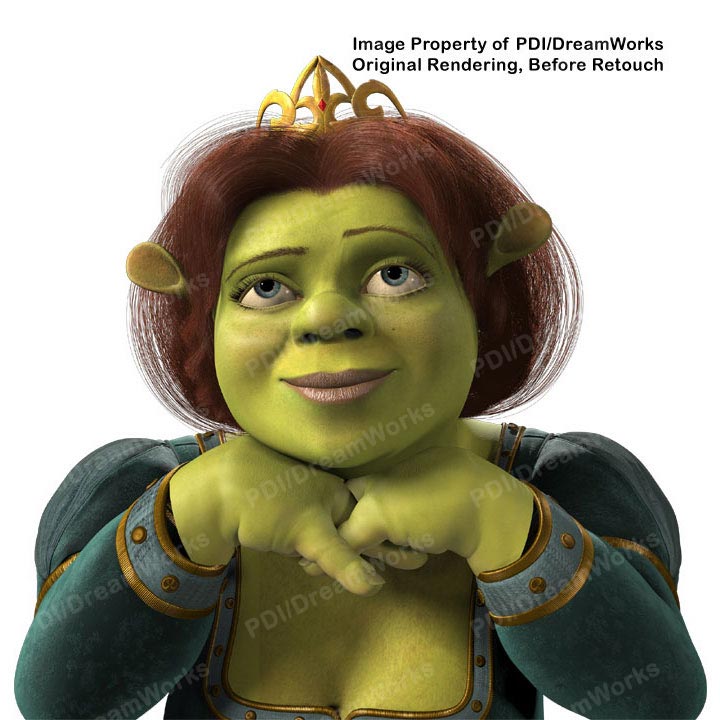 bon mots as "lol your fat.
Bleh... The only provider that has a chance at delivering worse service for the iPhone than AT&T....
---
Nov leading fat people qxuoi
iJohnHenry
May 3, 09:09 AM
Don't ever underestimate conservatives. Sorry for exporting our stupidity Canada. Hopefully, you guys figure this out fast and don't lose too much of what you have built.

You're starting to sound like a iPod repeating the same song over and over. Just sayin'

Let me just say, that as complacent as Canadian's appear, **** with our Universal Health Care, and there will be rioting (Edit: tasteful demonstrations) in the streets.

The Provincial government has made quite enough cut-backs, TYVM.
---
No manufacturer is going to develop LTE unless it is cheap as America in limited areas is the only place you can use it really? What manufacturer is going to literally waste money? I highly doubt we will see it, but maybe the US version will have it and follow what others have done?
I don't really care to be honest as I only use it to browse the web when I'm out and as in the UK it's a case of who knows when we get LTE, I'm not holding my breath! 3G FTW!!
---
E.Lizardo
Mar 24, 07:37 AM
I do wish people in this forum stop referring to 'the military' as though they were some sort of alien life-forms. 'The military' are people, and even if you happen to be in the oh-so-unique moral high ground of opposing war and violence from your comfortable desk, soldiers deserve the best kit we can afford to give them. Ditto for the returning veterans. And their families.

+1
Kind of sad,really.People being hated by the very people they are willing to die for.
*sigh*
---
mdntcallr
Sep 27, 01:37 PM
I'm hoping to see those OpenGL improvements significantly boost my Quake 1 fps on my MacBook.

hah! you are ridiculous, trying to play quake on an integrated graphics chip.

shoulda bought a macbook pro.

that said, for the money apple is charging, they could have definitely picked a low end dedicated graphics chip from ati or nvidia. shame on apple
---
taylermatt42146
Jun 13, 10:11 PM
Yes, all your purchases, and downloads should be backed up in iTunes. Actually, when I restore my iPod touch it gives me the option to restore from a backup. (that is, if you ever backed up). After running the backup, it's just like it was before.

If you have never backed up, just click the restore button, then after all is done you should still have an "applications" tab in iTunes which let's you put the apps back on.

Hope this was some help to you.
---
Oppressed
Apr 25, 11:53 AM
I'd like this:
http://www.liveleak.com/view?i=adf_1245828170
... in an MBA form factor.

Yes I agree, because having that function in a MBP like in that video raises the question if its worth sacrificing the portability of the air for.
---